Get the Best Interest Rate When Purchasing a Vehicle
Best Interest Rate - Car Loan
A good way to ensure you get the best rate for your car loan is to do your homework before you are ready to start negotiating your purchase. Here are a few guidelines to follow:
Find Out Your Credit Score: Make sure that you find out what your score is because if you don't know your score, you may be pushed into a higher interest rate than you actually qualify for.
Understand What Your Score Means: If you have a high score you will get the best low interest rate, if you have a mid-range score you will get a middle-tier rate and low rate will offer higher interest rates.
Research Interest Rates: Know what kind of interest rate will be made available to you. Keep in mind that rates are likely to vary widely depending on the type of financial institution you are looking at.
Keep an Eye on a Loan's Total Cost: You want to balance a loan's total cost against a monthly payment you can afford. Don't only focus on the monthly payments. Sign up for the shortest term length you can afford to keep you total interest lower.
The Car You Are Buying: Are you buying new or used? New car rates are often the lowest.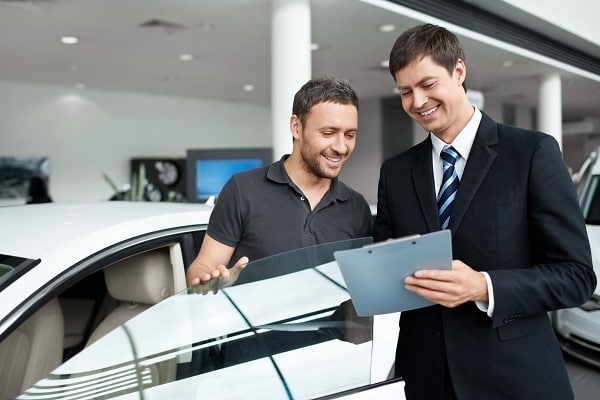 These are just a few tips Legacy Ford Ponoka thinks you should look at before shopping for a new or new-to-you vehicle. It is important you always do your homework and have an idea of what you are getting into. You know you will be treated like family when to visit the Legacy team. Any questions about car loan interest rate? Feel free to contact us.
Legacy Ford Ponoka offers new Ford and used cars, SUVs, trucks, we also serve the communities of Camrose, Wetaskwin, Stettler, Donalda, Leduc, Nisku, Bashaw, Buffalo Lake for eastern Alberta, and Bentley, Sylvan Lake, Eckville, Rocky Mountain House, Gull Lake, Bluffton, Winfield, Buck Lake, Pigeon Lake and Drayton Valley to the West. Come see us in person or give us a call!